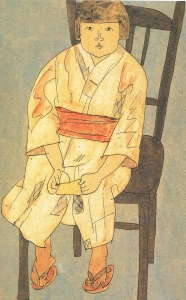 My name is Yasuko, and I'm Koyama's daughter. That's how people know me in my town, Cadaqués.
This website is a project of a course I did this winter in the ERAM school about web designer and community manager. As I learned in the first day of class, you can't choose if you want to be or not on the internet. The only way to take control of that is managing your own information. Since I didn't have a personal project I borrowed the closest one. When I presented the idea of the website to my father, his answer was "I don't need that", but it was me who wanted so I had to insist.
I discovered the interest of my father for writing in his sixtieth birthday when I gave him a Moleskine and a Montblanc pen as a present. Since then you can find him everyday, in the calm hours of dawn writing down his thoughts (as I suppose). And now he has another notebook where he writes the entries for the blog.